Luxe strapless is for life, dancing and lifting your spirits and BOOBS! 
Curvy Kate's bestselling Luxe strapless bra is the must have for your isolation wardrobe as it keeps you sassy in quarantine from closet try on sessions to a party in your kitchen, and summertime Zoom get togethers! Our Luxe strapless bra can be worn as a multiway too, its versatility is the perfect support for dresses, jumpsuits, milkmaid tops and beyond!
Luxe has been winning hearts all over the globe since 2014, thanks to its unrivalled support and shape in sizes 28″-40″, D-J cup. Since the launch of Luxe, the strapless bra has become our bestseller, winning an award and continually earning 100's of positive Google reviews.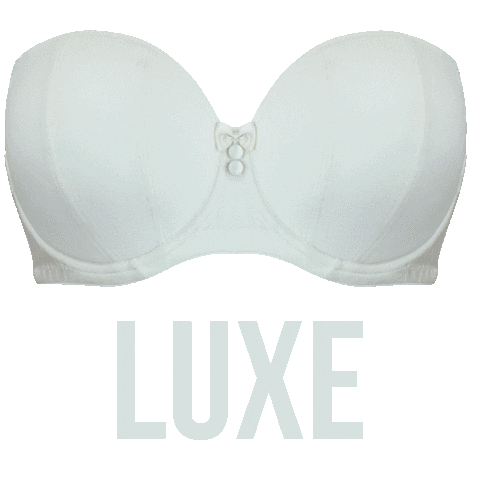 This season we have been joined by @CurvyLiving, @Couvertier_louis, @MalinAndersson and the OG Luxe 4 Life ladies Fran and Nicole to showcase the staying power of Luxe! Let's take a look at what they get up to in quarantine…
You can find
Luxe 
working hard for its captivating credentials, being put to the test with cartwheels, trampolining, jumping and dancing to show just how supportive it truly is!
Here are a few tips on how to shimmy into your Luxe from Curvy Kate's Bra Whisperer:
 The jiggle. When you put Luxe on, hold the underwires and jiggle your bust gently in, so that the breast tissue fills the cups.
 Always check your band!  As Luxe was made to be strapless, you need to make sure that the support is coming from the band. To check, pop two fingers behind the hook and eye when the bra is on the loosest hook. If you can pull back further than an inch, it's a sign your band is too big!
Up next, the Scoop and Swoop. Take your hand and place it on the opposite breast. Reach around all of the breast tissue and lift the bust up to ensure that the breast is encapsulated inside of the bra.
 Your cup shouldn't be half full, or half empty! The cups should fit flush to your chest and with no gaping or spillage! 
Luxe can need a little adjustment when putting it on, so just follow the steps above & you should be fabulous!  
 Your wardrobe is calling out for Luxe, for endless looks this summer and if you don't go out, stay home and DANCE – buy now!