You have the power in Harnessed 🔥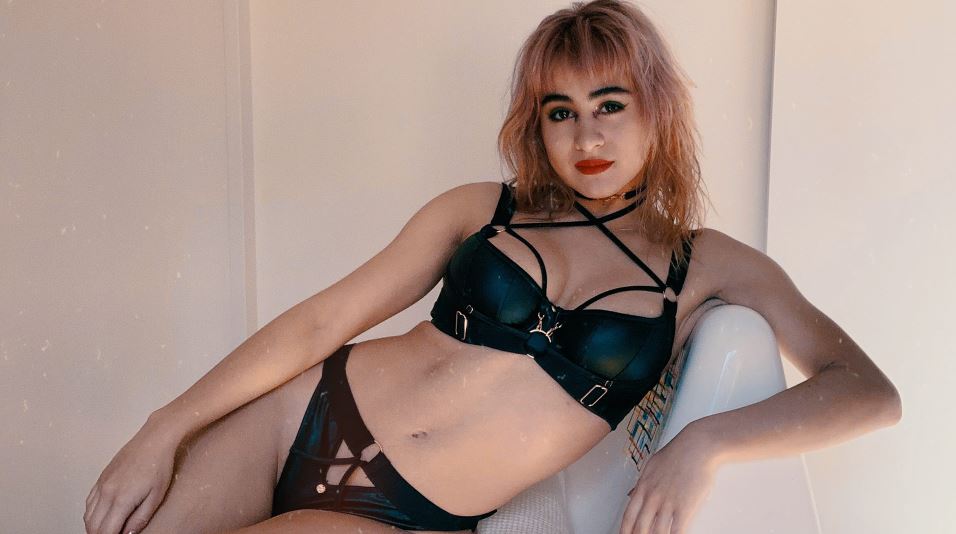 We have collaborated with fierce ladies of the gram to show how you can wear our latest Harnessed collection with and without clothing. Harnessed is based on Scantilly's most loved half cup padded balcony bra, stepping up the bondage feel with a new, soft leatherette outer. The addition of a removable satin strapped necklaces means endless harnessing options! 
Mimi Almighty is a wondrous style icon of Instagram. We know that leopard print and Scantilly have always gone hand in hand so this look is on our lust list, just take in that Harnessed cross collar detail layered with gold necklaces and divine cleavage.
Mimi matches her Harnessed bra with the high waist brief, we adore how the necklaces caress Mimi's curves from décolletage to navel.
Enter Mia. Wishing we were in Tokyo with this mega babe – Mia serves us with all the power of Scantilly seduction in Harnessed. The Scantilly half cup padded bra offers delectable uplift, shape and sass in sizes 30-38″, DD-HH cup.
We love the way that Mia wraps the satin necklaces into a choker design for added allure. It really is all in the detail with Harnessed, our leatherette collection is a whole mood.
Channeling Kourtney Kardashian in tuxedos and over sized shirts, Rafeeka creates an assertive look by keeping it simple to avoid distraction from that killer cleavage!
Rafeeka most certainly did wake up like this. Another totally chic style, Harnessed half cup leatherette bra is paired with the curve sculpting high waist brief and a boyfriend shirt.
Simone owns it in Harnessed, the half cup bra is the foundation to her power suit. The satin necklaces wrap over her décolletage for a look which won't be forgotten.
Harnessed was created to empower, a foundation of strength and sex appeal which won't be contained! Wear the collection as outerwear or simply on its own and feel the temperature rise.